VMware Horizon Training – Installing VMware Horizon Connection Server
In this article, we will learn how to install VMware Horizon Connection Server .
Connection Server, the internal server that is responsible for managing and providing connection with desktops.
Download VMware Horizon software from the Internet.
Before starting the installation, be sure to set the Windows Server IP to Static mode. If it is set to DHCP, you will encounter an error during installation.
Join the server to the domain. If you do not join the domain, you will encounter an error during installation.

Double-click the VMware-Horizon-Connection-Server file to start the installation process.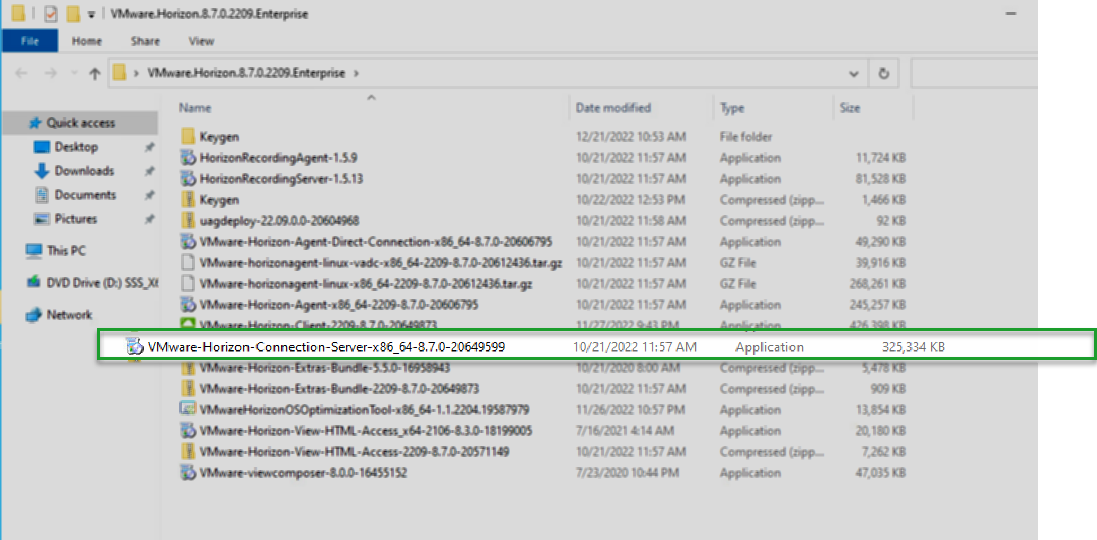 Click on Next .

In the License Agreement step , activate the I Accept the terms in the license agreement option and then click Next.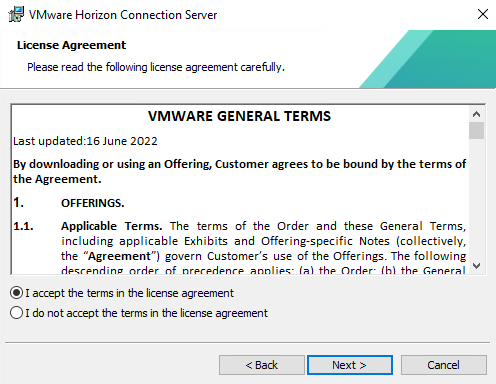 In the Destination Folder step , specify the installation location of the Horizon Connection program and click Next.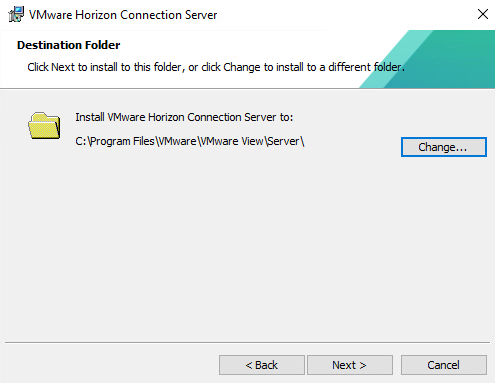 In the Installation Options step , you must specify the type of server, select the Horizon Standard Server option.

In the Data recovery step, choose a suitable password for View Connection AD LDS server data recovery.
Type your password in the first and second boxes.
In the third box, there is a guide to remember the password, which you can leave blank.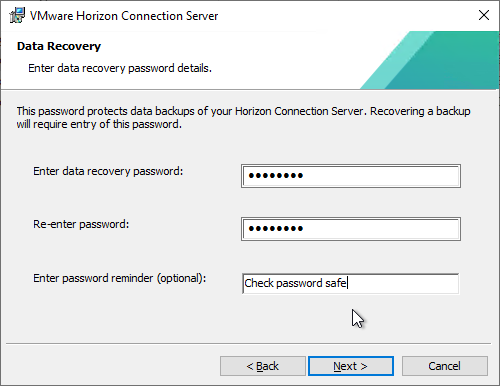 In the Firewall Configuration step , select the first option, i.e. Configure Windows Firewall Automatically, to open the required ports.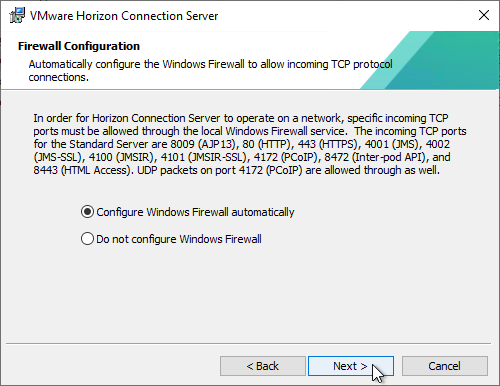 In the Initial View Administrator stage , there are two options that you need to specify which group will have the right to manage the Connection server:
Authorize the local Administrator group: Select a group from the groups on the same server where the Horizon View Connection program is installed.
Authorize a specific domain user or domain group : Select a group or user from Active Directory as Composer server manager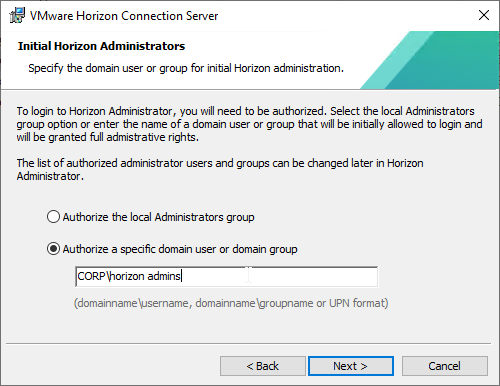 In the User Experience Improvement Program phase , it is actually intended to improve the installation experience. Of course, this information will be sent anonymously to VMware.
You can uncheck the join the VMware Customer option.
Click on Next .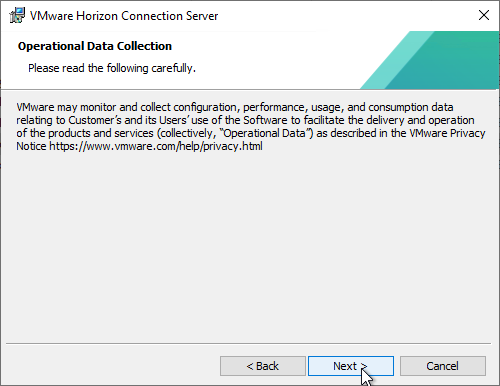 Click on Install to start the installation process.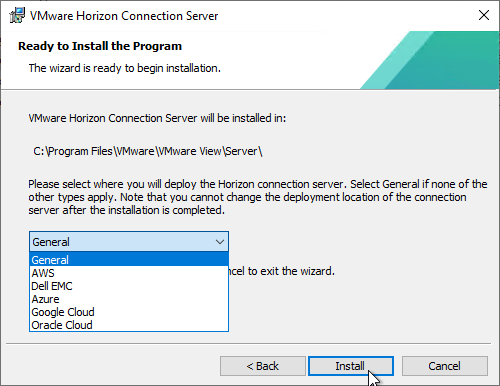 Finally, click on Finish
To enter the management panel, enter the server address along with admin .
https://x.x.x.x/Admin